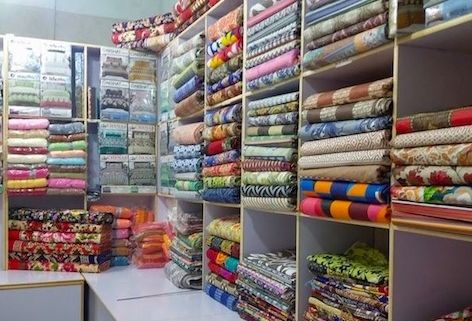 In this day and age, almost everyone wants to be part of the business community. Owning your own business can be quite fruitful if successful, and almost everyone (at some point in their lives) thinks about having their startup.
The blanket business is a reasonably rewarding one, given that they are a necessity. Who doesn't have a blanket at their house? Everyone has some, and everyone needs new ones from time to time.
If you're planning on starting a blanket business, this article will help you explore your options. Particular emphasis will be put on retail selling of blankets and not their production. So if you're interested in becoming a blanket business owner, keep reading!
How to Start a Blanket Business?
Before starting, you'll need to ask yourself some questions. These questions will help you in formulating a well-thought-out business plan. This is important because no successful business just starts without a business plan. Planning is crucial to the success of any small or medium scaled business. Worry not, and you'll be ready to formulate one in no time!
Do I want to manufacture blankets or go for retail?
So the first question to ask yourself is whether you want to be a blanket producer/manufacturer or merely a retail seller? That is, do you want to own a factory that produces blankets, or do you want to outsource the task to somebody else?
For blanket manufacturers:
Suppose you already own a blanket factory, or you have the resources present to purchase one. In that case, you can become a blanket manufacturer and produce and supply blankets to other businesses that will sell them through wholesale or retail. While this may sound like an easy idea, it will require a lot of research. This means that to become a blanket producer, you must look into what factories are available for sale and many other kinds of research.
Owning a blanket factory is a tough job in itself, but if you have the experience or consultancy available, you will be able to handle it in no time. Reading about factory management or asking known entrepreneurs for advice is always a good idea.
My point here is that any decision you take in terms of owning a blanket factory should not be taken in haste. Always explore your options and engage in professional consultancy. This is particularly important if you are new to the field of business.
For outsourcing of blankets:
An alternative to owning a blanket factory and engaging in blanket production and manufacturing would be to outsource them. If you are low on resources and cannot afford to buy a factory or if you simply do not want to get into the hassle of factory management, then you can always look for producers and suppliers of blankets online.
There are hundreds of people all over the world who are engaged in the process of blanket production. These people own factories and produce blankets in bulk and would be more than happy to sell them to you if you are a wholesaler or retailer.
So if you plan on getting readily made products to sell, outsourcing is the way to go! We will discuss that more later on in the article.
So once you have decided whether you want to be a wholesaler, retailer, or manufacturer, you can move on to the next step of finding your suppliers (if you are becoming a wholesaler or retailer).
(Note: If you are looking for a reliable blanket manufacturer to outsource your blanket production, don't miss ZOYI, we are a professional blanket manufacturer with over 17 years of experience. We can provide one-stop custom blankets manufacturing service to global clients, which means that you can get fully customized blankets with high quality from us! We know this is an important step in your blanket business!)
Have you made a business plan?
One of the biggest favors you could do for your business would be to create an effective business plan for it. And it is no different in the blanket business. While things do not always go according to a business management plan, planning is still one of the most crucial steps when you're starting a business.
Creating a business plan would require a bit of research, and it is best if you carry out this research yourself instead of hiring someone to do it for you because writing the plan will allow you to study the market and your competitors in the business. It will also make you think about what platform you will be using to sell your products (offline or online selling) and how you will position and market your products.
Terms such as segmentation, targeting, and positioning will arise, which will help you identify your target market and make a brand image for your blanket business. Once you have identified your target market and segment, marketing your blanket production or blanket selling business will become a lot easier.
This is because having a clear idea of who your customers are allowing you to make marketing plans explicitly catered to their mindset and age group. For example, if you plan on selling baby blankets, your marketing campaign is more likely to be targeted towards mothers or fathers. Your advertisements are more likely to show babies and fur and warmth.
On the other hand, if you're selling blankets for extreme cold, your advertisements or marketing campaigns might depict a cold place and try to meet the needs of those living in cold areas.
Apart from this, the business plan should also include your financial information like your investment amount and your forecasted financial statements. These statements will show how much your business might earn in the coming year or two to give you or your investors a rough idea of what to expect in terms of profits.
Your business plan should clearly lay out your blanket supply chain from origin to selling point and contain all your business details. Another reason why having a business plan is essential is that you can pitch to other people interested in investing in your blanket business. This is particularly important if you're low on resources and need investments. So if the investor likes your business plan, you might get your hands on some cash for your blanket business!
Have you found your blanket suppliers?
There are plenty of people online and in your surroundings which might be producers or manufacturers of blankets. If you intend to become a wholesaler, you can purchase the blankets from the manufacturers. However, if you want to become a blanket retailer, your best option would be to buy your stock from a wholesaler.
Online platforms to find blanket producers and suppliers include AliBaba.com, Direct textile store, gravity blankets, etc. But your choice of your blanket supplier rests wholly on the area you are living in and whether or not the blanket manufacturer or supplier would be able to provide you the product at a cost-effective rate.
Of course, before asking someone to supply blankets to you, you must first check and explore all your options. Keep the following points in mind before engaging in a transaction for your blanket business:
Decide what kind of blankets you want. Then search about the best qualities of those blankets and read reviews. This is important because you need to have a know-how of what your customer expects in a product. You need to have a thorough knowledge of the product that you are selling!
Once you know all the good characteristics of the blanket type you're selling, you can start looking at your suppliers' options. Check their product lists and check for yourself what kind of blankets they have and all their qualities. It would be even better if you could visit your supplier and check the products yourself. You never know what might happen during an online transaction. So if you're serious about luxury and quality, we'd recommend not going for an online supplier/manufacturer.
The cost advantage is when you can manufacture a product at a lower price than your competitors. So if you own a factory, you might want to establish cost advantage over your competitors. Of course, this is only possible when you have all the right equipment and state-of-the-art technology to encourage production at a lower rate.
If you're in the retail business, then you can gain a competitive advantage over your competitors by finding a supplier that can give you blankets at a lower price than others. This would result in more profits for you.
So before placing an order for a hundred blankets, you first need to make sure that you have chosen the right guy to buy from. Ask yourself: Is this my best option? Can I get a better product elsewhere for cheaper? Is this person reliable? After being satisfied with all the answers, you can proceed to place your first order!
How am I going to sell these blankets?
Now that you have your first order on the way, you need to decide how you're going to sell the products that you have. Offline or online?
Online Store:
If you want to sell the blankets online, then you have the option of either selling them through a website or social media channels. Building a website is going to be difficult if you are not a tech expert. And a web developer is going to cost you some dollars.
So for a starting point, you can use channels like Instagram or Facebook to sell your products. Many small businesses operate by posting pictures of their products on their social media accounts and relevant details. Customers can place their orders by directly messaging your page or through an attached phone number that you provide on your page.
While this option is cheap, it may be harder to reach a more extensive customer base without using their paid promotion services. However, with good PR, SEO research, and support, you can still establish a large following base without paid promotions. Remember: it's all about how much effort you put into your blanket business and the amount of digital marketing expertise you have on your team.
For a website-based online store, you can hire a web developer to help you build your very own website with all the designs according to your preference. An alternative to this would be to use a platform like Shopify to handle all the essential back-end operations.
Offline Store:
An offline store or a brick-and-mortar type business is another way to sell your products. This is quite similar to the shops you see in the surrounding. Obviously, this kind of selling channel is expensive, and there is plenty of expense that needs to be taken into account.
Rent, utility bills, payroll for employees, interior design costs, warehouse costs, etc., are all the various expenses that come when you're trying to operate an offline store.
Even though this medium is expensive, it does have its advantages. For example, most of the people above the age of 45 are not very tech-savvy and would prefer shopping at an outlet. And some people don't trust online shopping and would like to take a good look at the products before buying them.
For your blanket business, you need to keep your target market in mind and use your business knowledge to select the most feasible option.
How will I promote and manage my blanket business?
Now that you have talked to your blanket manufacturer and have gotten control of the blanket production department, and have also established your store, it is time for management!
Marketing:
In simple words, marketing helps you in making people buy your product. You need to come up with strategies that will effectively help you promote or advertise your product. If you've already identified your target market, this step shouldn't be difficult to understand.
Here are some options for effective promotion of your blanket business:
Paid promotion on social media
Getting help from digital marketing experts
Contacting advertising agencies
Making engaging content
Billboard promotion
Catchy slogans and phrases
Effective brand positioning
Management:
Managing an existing business is the essence of its success and survival. You might want to focus on taking care of operations, finances, employees, etc., all in an efficient way and ensure their synergy. Managing the business is the most challenging part! Make sure you've read about the management of online companies. If you're not much of a reader, don't shy away from asking experienced people.
Remember: you only want the best for your blanket business!
Starting your first business can be very scary and daunting. But with the right business plan and a few good decisions, you can make it very fruitful for yourself. Being an entrepreneur means being ready for the risk.
Now that you know all the essentials of the blanket business, are prepared to make some choices and establish your blanket business based on your geography and resources. Good luck!
https://zoyiit.com/wp-content/uploads/2021/01/how-to-start-a-blanket-business-1.jpg
344
472
nicole@zoyiit.com
https://zoyiit.com/wp-content/uploads/2021/01/logo.1609645038.png
nicole@zoyiit.com
2021-01-30 13:58:55
2021-01-30 14:09:33
How to Start a Blanket Business?